[SELLERS: 

"To Dad: Your wisdom will always outshine the pages of this journal."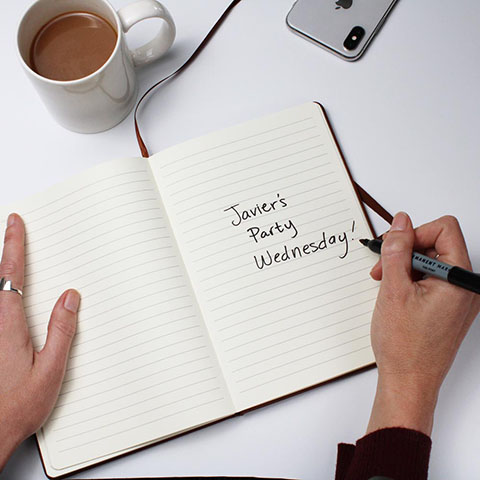 "Cherish the bond between father and daughter with this exquisitely crafted Personalized Leather Journal, a symbol of your love and the perfect gift for any occasion. Tailored to inspire and impress, each journal features the heartfelt inscription, 'Dad, every word you've given me fills the chapters of my life,' deeply engraved on its luxurious leather cover. This bespoke journal is an ideal choice for Father's Day, birthdays, or as a touching keepsake to show your appreciation for the man who has guided you through life's journey.
Handbound in premium-quality leather, this journal offers a rich, tactile experience for the writer. The durable cover protects your father's thoughts, plans, and memories, preserving them for years to come. Its refillable design ensures a lifetime of use, making it a sustainable choice for the eco-conscious. The acid-free, lined pages lay flat for comfortable writing and sketching, ensuring a smooth flow of ideas.
This personalized journal isn't just a gift; it's an experience. It comes ready to give, in a gift box that speaks volumes of the thought you've put into choosing such a meaningful present. Elevate your father's writing experience and give him a place to jot down his wisdom, musings, and memories with this elegant leather journal.
Perfect for the dad who loves to write, reflect, or simply keep his notes organized, this leather journal is a constant reminder of the special relationship you share. Order now and give your dad a timeless gift that carries your love and respect on every page."
What better way to quiet your racing mind than with a clean slate? The Graphic Leather Journal is the perfect accessory for personal reminders, goal setting, or just getting organized. This vegan leather notebook allows you to write on the go thanks to its lightweight design. Plus, swapping between your important pages is easy thanks to the ribbon bookmark and elastic closure band. The unique front is professionally printed with vibrant colors - making your design last as long as your to-do list!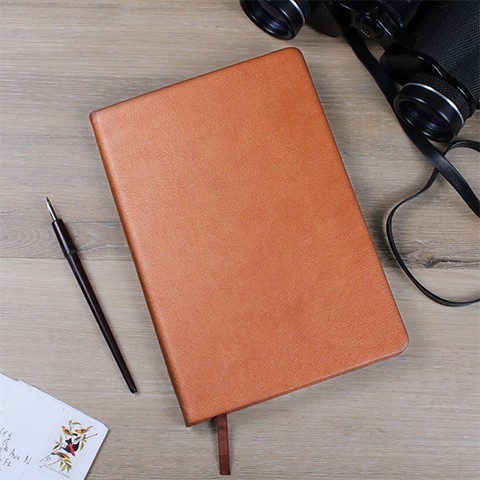 Your journal will be custom made upon order and feature a professionally printed design. This present makes for a truly unique and sentimental gift that will be treasured!
Product specifications: 
Vegan leather cover

W 5.8" x L 8.5" x ⅝" (14.73cm x 21.59cm x 1.6cm)
100 sheets / 200 lined pages
Brown elastic closure band
Ribbon bookmark
Weight: 11.33 ounces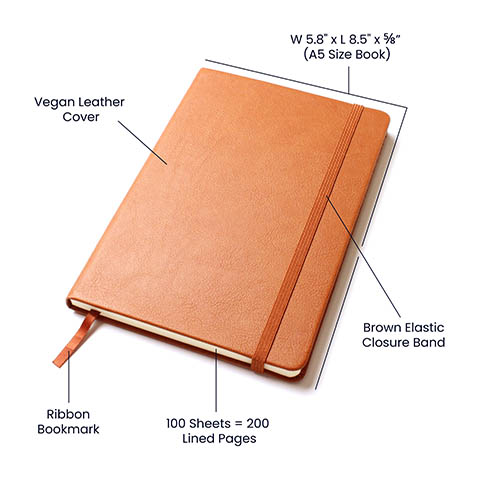 Each order is lovingly packaged and shipped with care!
See what people are saying
about us